are you running for office this year?
Winning campaigns know that the single most important part of politics is messaging. And how your campaign gets your message out is what separates the true contenders from the fringe candidates. We specialize in making you look top tier - because you are.
you need a campaign website
These days, campaigns are won on the ground & online. We build websites for the modern campaign, giving you an edge over your opponents. We can integrate them with your VAN/CRM, mailing list client, social media accounts, donation services like ActBlue and Anedote, and more.
you need campaign materials
Door hangers, flyers, and mailers, oh my! When you're hitting the doors, leave materials behind for voters that leave an impression. Everything from your standard campaign push cards to campaign banners and yard signs (and everything in between). We've got you covered.
you need a campaign ad
Your message needs to be seen & heard. We make winning campaign ads for digital, TV & radio that will separate you from other candidates & will get your message heard.
let's geaux for the win!
Let Anderson Creative take care of the communications side. We have multiple campaign packages to meet your campaign's needs. If you need more or less than our packages include, simply contact us for a customized quote for your next campaign. We can't wait to win with you!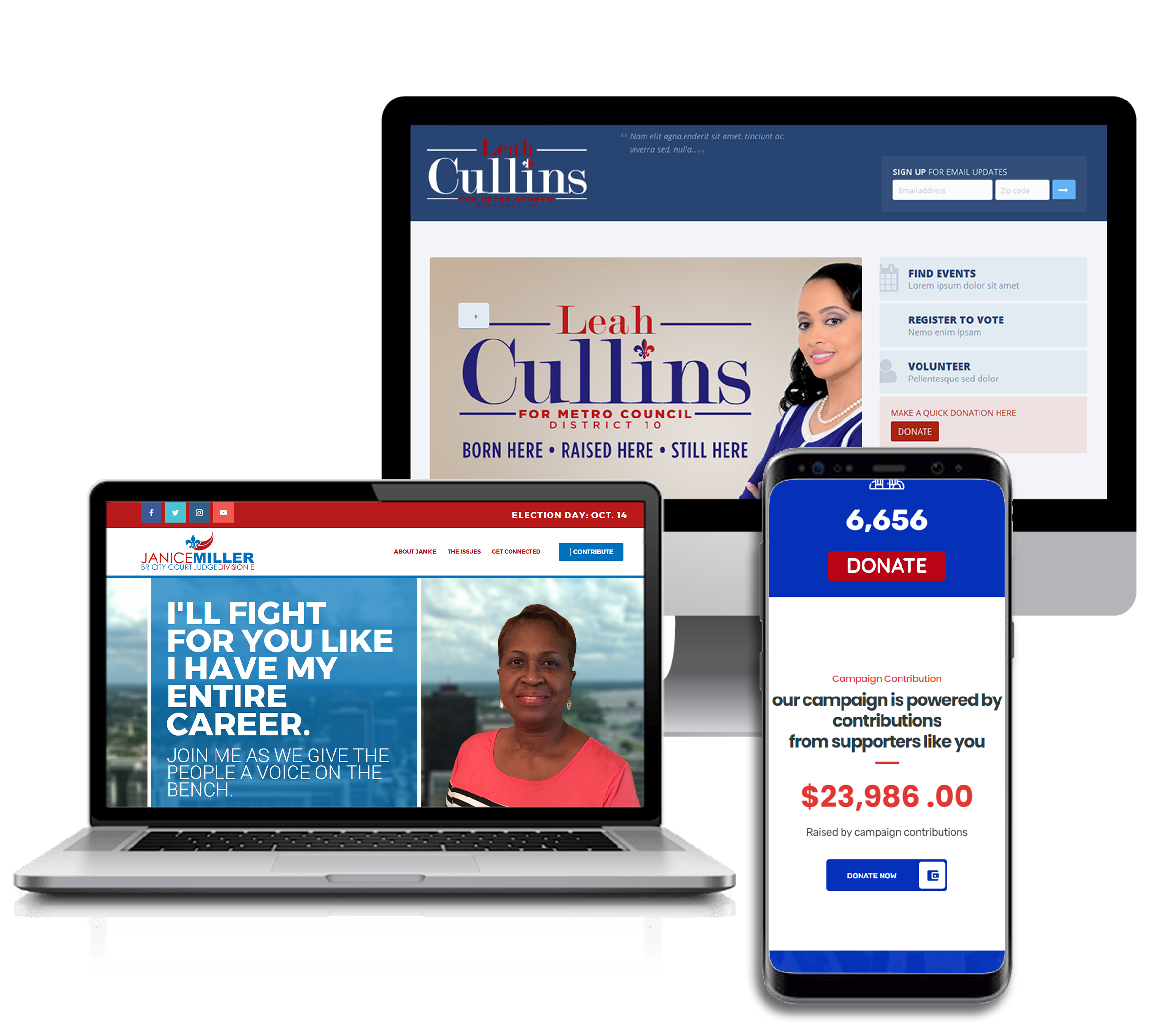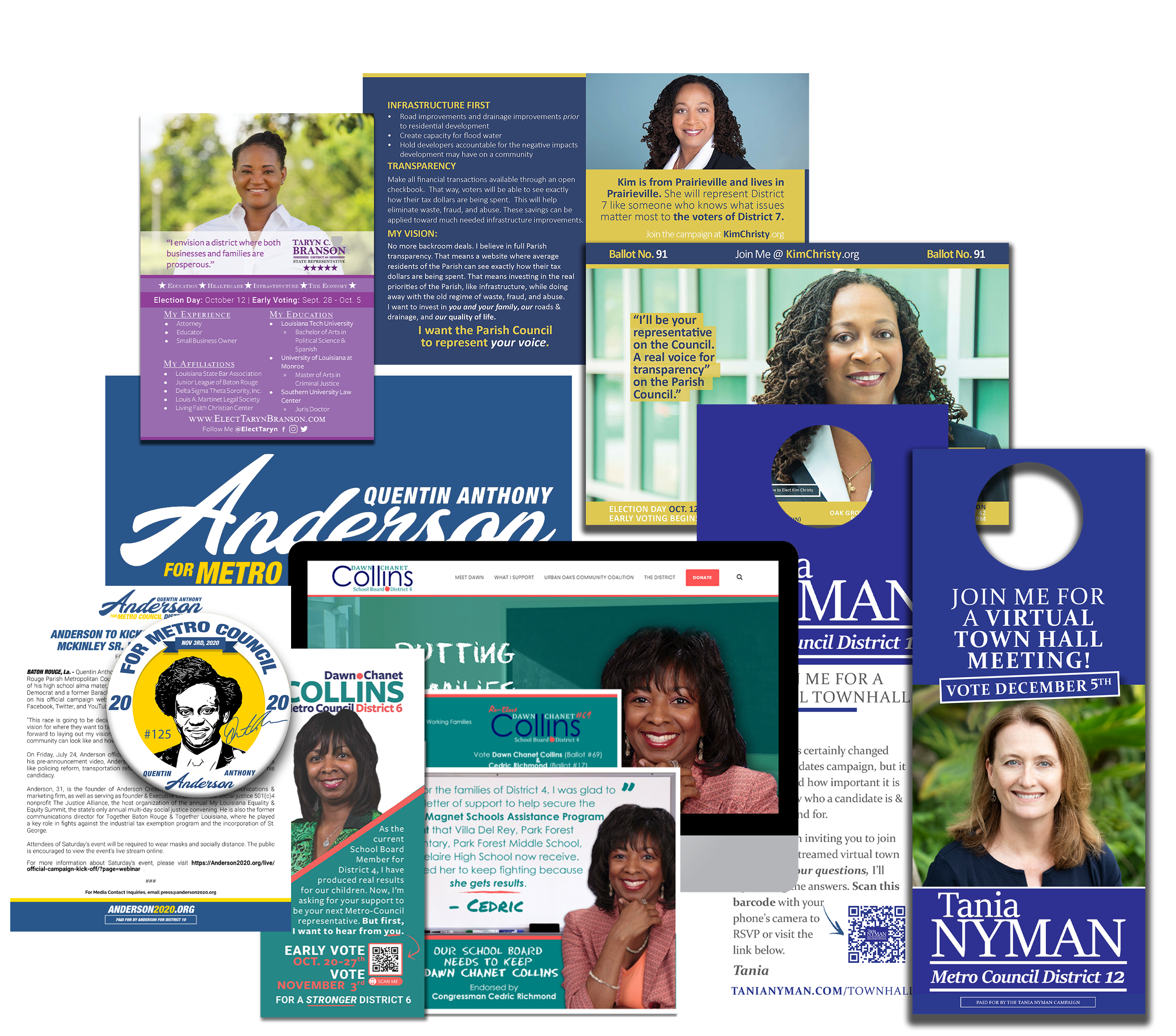 Primary Package

$

1695

starting at

Campaign brand development
Basic campaign website
Basic campaign print materials
Professional headshots
General Package

$

2995

starting at

Campaign brand development
Advanced campaign website
Advanced campaign print materials
Professional headshots
Candidate introduction video
Special Package

$

4995

starting at

Campaign brand development
Premium campaign website
Premium campaign print materials
Large banner design
Professional photoshoot
Announcement video